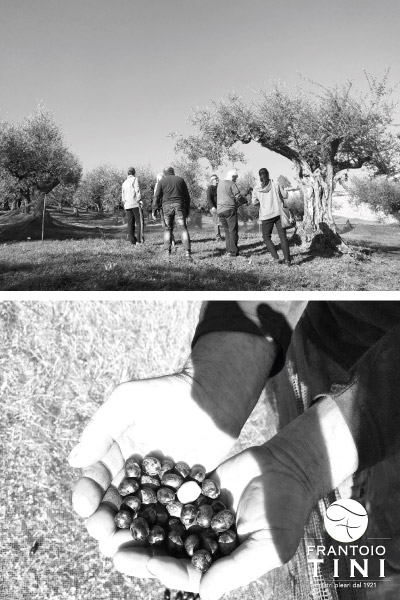 The history of an oil is deeply intertwined with that of the territory that has generated it. Come to discover the characteristics of the Abruzzo oil, between the production process and the varietal heritage.
Experiential tour with guided oil tasting
Objective: "Share the culture of oil. Telling a territory and its olive-growing peculiarities, telling the organoleptic richness and the distinctive quality notes of artisan oils"

Step 1 - Experiential tour in the oil mill, with technical explanation of the production process about quality extra virgin olive oil: product chain traceability, cold extraction, stabilization, conservation, etc.

Step 2 - basic course "EVO made in Abruzzo with love": the identity cultivars of the territory, chemical and organoleptic characteristics of extra virgin olive oil, legislation and product classification, tasting technique and food-oil pairings.

Step 3 - Guided tasting of the oils produced with sensory explanation: fruity, bitter and spicy the three flavors of a quality oil.
Event:

Led by Oil masters, Professional olive oil tasters and Oil sommeliers

Language:

Italian and English

Time:

variable according to the season - groups by reservation