Frantoio Tini has been managed at family level with care and passion since 1921.

During these almost one hundred years of history, there have been several technological and process innovations that have distinguished us.
The target today as then is to produce "quality" without compromise.
Essential is the bond with the territory, which we respect and tell in every single drop of oil. Also enhancing autochthonous and identities cultivars with monovarietal oils.
The olives are early harvested, often with manual stripping and processed in the oil mill within 4 hours.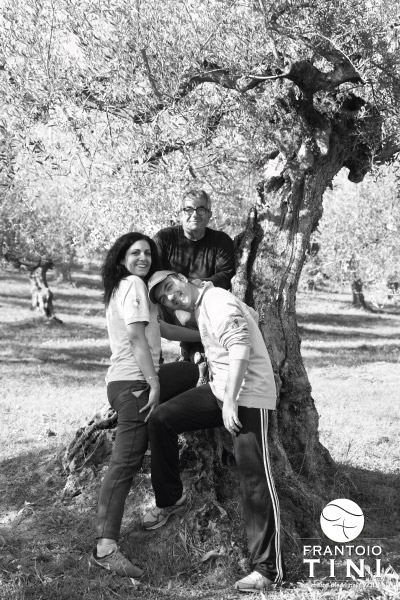 We pay maximum attention to the stabilization of the product and its preservation, which takes place in steel tanks in a temperature-controlled environment.
The production is intentionally artisanal with a limited edition, the bottles are numbered and traced along the entire supply chain to guarantee product quality and transparency towards customers.
We believe in continuous training to increase our skills, in the company we are oil masters, professional tasters, oil sommeliers, Panel Test members, but we do not feel arrived yet.
To spread the culture of quality oil, we hold courses in the oil mill and guided tours.
You are welcome, come to visit us!
Visit
www.frantoiotini.it